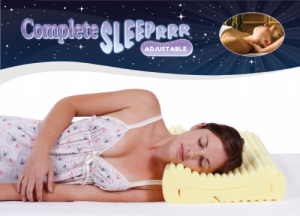 We have in stock some fantastic memory foam pillows ergonomically designed to help support the natural contours of your neck when either on your back or lying on your side. The pillow is adjustable and is therefore suitable for multiple body shapes and sizes. Some of its features are listed below.
• Supports and cushions the head and neck during sleep.
• The adjustable contoured design helps alleviate neck and shoulder stiffness for old and new injuries.
• Foam 'noodles' in corefoam surface can be removed to make for an even softer surface.
• The pillow is suitable for those unable to use down or feather pillows, and may assist asthma sufferers who require clear breathing patterns.
• The contours may help minimise light snoring by encouraging better spinal alignment and helping to keep the airways clear.
• The design of the pillow allows air to circulate for a cooler, healthier sleep.
Prices range from £50 with discounts available for multiple orders.
Made-to-Measure – Two easily removable inserts allow you to change the shape and height to suit your comfort and posture. Takes the risk out of your pillow being too high, too low, too hard or too soft. It's all so simple. One size suits all!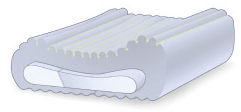 It's so easy to change the pillow to suit your personal needs. You'll love the adjustment options the Complete Sleeper pillow gives you.

Please email the clinic or call for more details.
info@3haresclinic.com
01244316660