Cranial Osteopathy is a gentle form of Osteopathy using the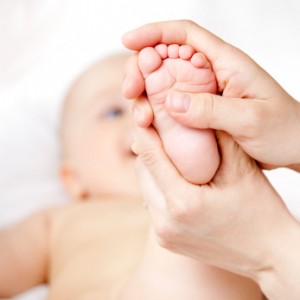 application of very skilled, specific, light pressure to releases strains and tension throughout the body. Although treatment includes the head the name Cranial Osteopathy is somewhat of a misnomer and treatment is not exclusive to the head itself. During treatment people often report a sense of movement, warmth and relaxation. Patients will often sleep well following treatment and wake up feeling refreshed.
The calm and soothing approach of Cranial Osteopathy makes it especially suitable for treating babies and children, including new-born infants. Children may develop structural problems for many reasons and those affecting the mobility and function of the body can lead to problems as the child grows and develops.
Find out more about Osteopathy for Babies and Children.